Q & A with Shawn Williams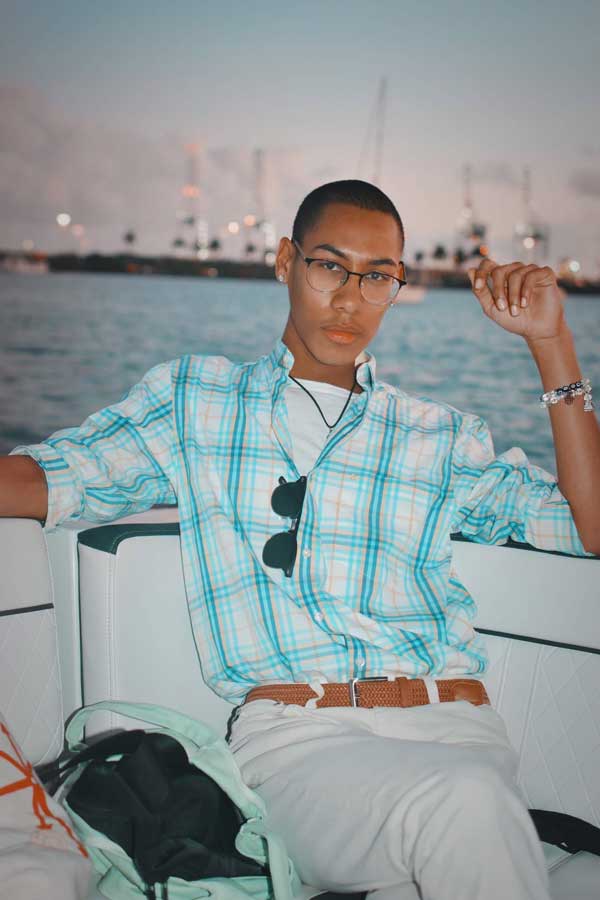 African American studies is a major that learns from the past to help strengthen our future.
Why did you decide to major in African American studies?
I wanted to learn more. I aspired to uncover new knowledge I didn't know about myself, my ancestors and my culture. Africana studies is a major that allows me to be my purest form. I can take inspiration and guidance from those who came before me. This major helps me build towards a healthier, inclusive and antiracist future.
What was your favorite class that you took in your major? And why?
My favorite class was definitely Narratives of the Enslaved as Protest Literature with Dr. Shelli Fowler. This class allowed me to learn more and honor many important figures such as Fredrick Douglass, and I read works by Toni Morrison and Octavia Butler, some of the best Black women writers ever (in my opinion). It also allowed for a deep sense of community and healing to form. That is why I always tell people to sign up for topics classes because they are the most interesting and life-changing.
Who was your favorite professor in your major? And why?
Dr. Chioke I'Anson is one of the best professors at VCU — period. I was able to take his class, Africana Diaspora Experiences, and I am grateful. Not only is he passionate about what he is teaching, but he also stresses the importance of student agency in forming opinions through research and continued learning. It is never dull in his class as he always keeps his students engaged in the important topic at hand.
Why should students consider African American studies as a major?
I think the sense of community and advocacy to uncover more knowledge should make students consider Africana studies. It is only my third year, but not only have I learned so much, I am still discovering things I never knew. We discuss and analyze how we in the African diaspora live and navigate the world around us. We learn from literary greats such as W.E.B. Du Bois, Audre Lorde and James Baldwin, while forming our own critical analysis to help change the culture. African American studies [and Africana studies] is a major that learns from the past to help strengthen our future.
Anything else we should know about African American studies?
The work is worth it. I've been not only acknowledged but appreciated in all discussions I've been involved in. Everyone has a place in Africana studies. We take pride in learning from Black women, Black Queer folk and Black non-Americans. Our goals are for the benefit of all Black people. Who wouldn't want to get behind that?