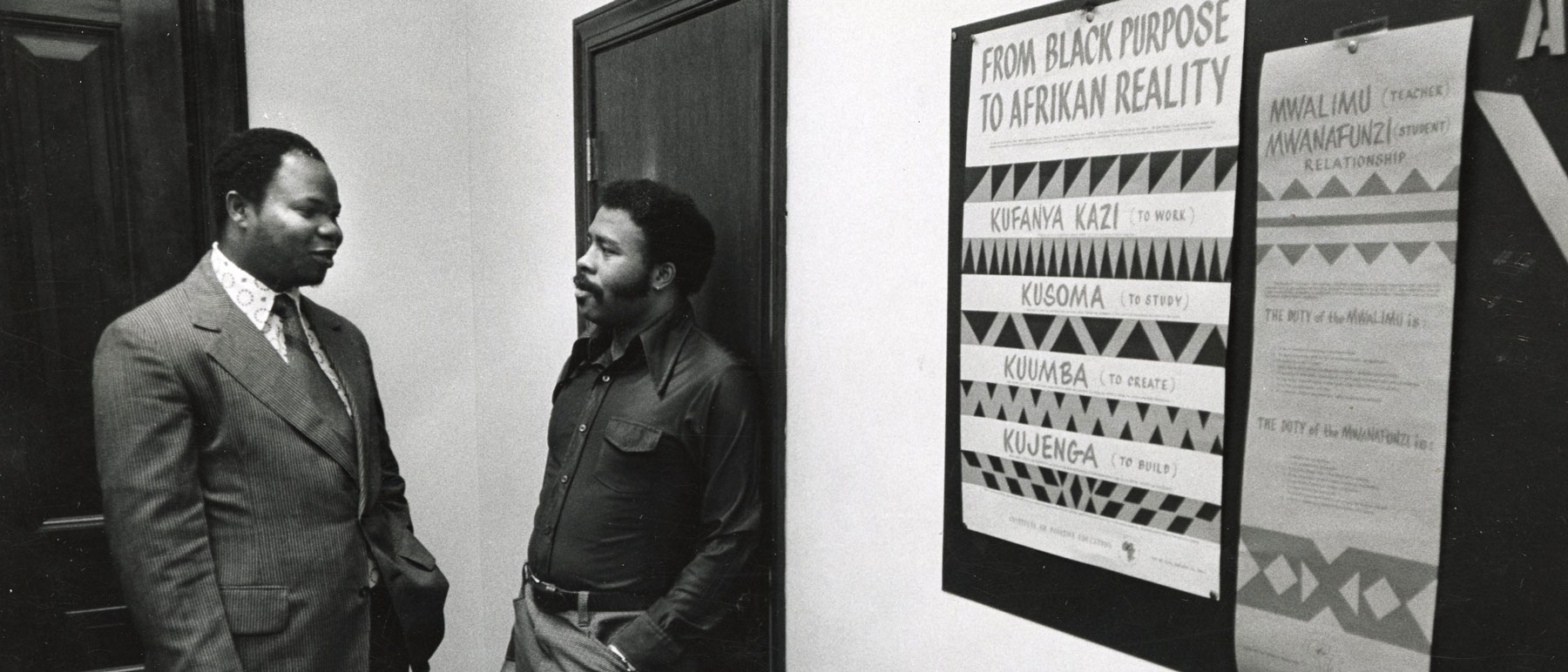 1970s
In the 1970s, the African American Studies Committee broadened its membership and became a vehicle of change on the VCU campus.
In 1972, the committee proposed and successfully instituted an African American studies program at VCU. They designed the course of study to respond to the needs of both the lay and academic communities.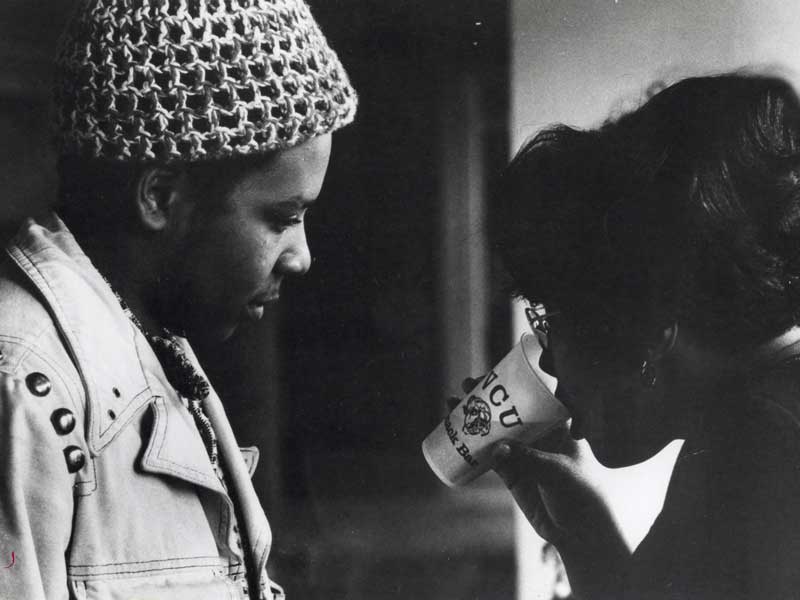 The early scholars in African American studies focused on understanding the Black experience, and defined that experience as multidimensional in scope and capable of transforming communities as it is transformed.
The program included courses in sociology, psychology, history, economics and music. Its main goal was to provide students with an interdisciplinary approach to the study of African and African American experiences.
Most significantly, the program responded to the changing needs of American society. It enabled students to understand the dynamics of institutionalized racism in American life and the way this racism has been countered. Faculty proposed a set of tools of academic inquiry that students used in their analyses and papers. At the time, the program attracted students whose careers included teaching, community work or further academic study.
The African American studies curriculum taught in the 1970s included Africanism, Sociology of Racism, Black Political Thought and Black American Writers. Many of these courses and topics have been retained in the present program curriculum.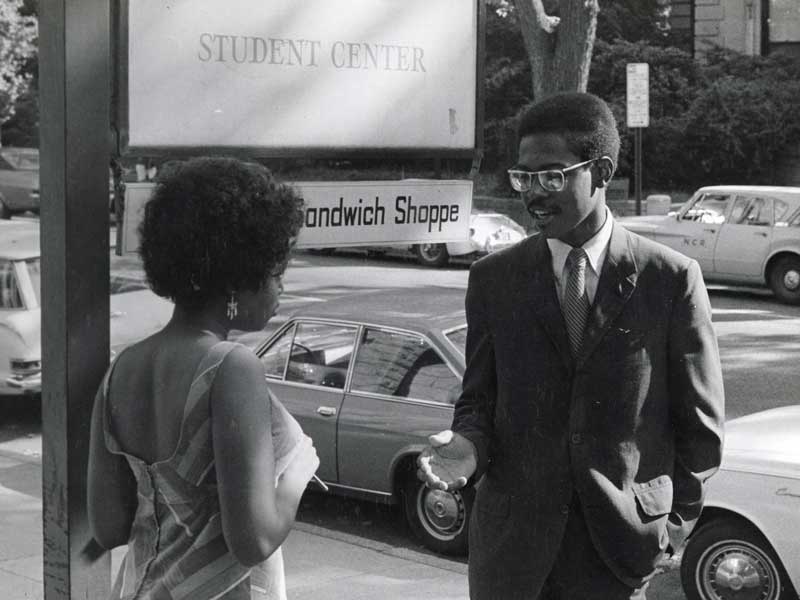 In this decade, the program invested heavily in the community. Faculty and administrators motivated VCU students to take part in shaping society. Some notable projects included helping the Southampton Correctional Farm to institute a Black cultural program, assisting the Virginia State Penitentiary in structuring a course in Black studies, and providing bibliographies in Black studies for OIC of America. African American studies members also assisted the Churchill Boys' Club in its week-long program of Black art and culture.
In 1971, Professor Rutledge M. Dennis was appointed the first coordinator of the African American studies program. He served as coordinator from 1972-78.
During his tenure as coordinator, the program introduced the African American studies essay contest and the African American seminar series. At this time, African American studies appeared in the VCU Bulletin under interdisciplinary courses.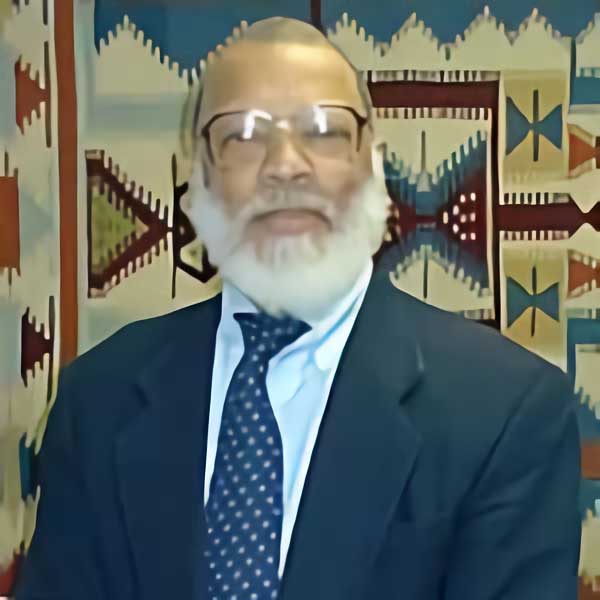 In 1977, VCU established African American studies as a minor. Plans already were underway to expand the program into a department with a standalone major.
The initial minor in African American studies was designed to provide students with an interdisciplinary approach to the study of African and African American experiences in order to give them a command of substantive knowledge in various fields. Faculty successfully acquainted students with the contributions of people of African descent in a variety of areas. Students gained insight into the dynamics of racism and cultural forces operative in American society.
The program expanded its academic network, scope and membership in the late 1970s. Professor Chester Hedgepath, a joint appointee in the Department of English, served as coordinator of the program from 1978-83.
Hedgepath introduced an opportunity for African American studies students to visit the West Indies in 1978. This not only broadened students' academic outlook, it also increased the profile of the program internationally. Under Hedgepeth's leadership, African American studies courses included the following:
Introduction to African American Studies
Black American Writers
Topics in African American Studies
Independent Study in African American Studies