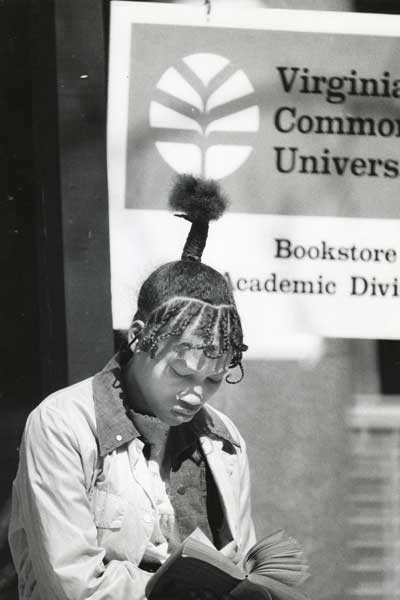 1980s
The program experienced challenges in the 1980s, but these obstacles strengthened faculty and students' commitment to Black studies.
In three years, the program had three different interim coordinators. A decision could not be reached about a permanent coordinator.
Program Coordinators
By 1982, the program reported that 5,000 students had enrolled in African American studies courses since its inception. The heaviest student enrollment was in Sociology of the Black Family, African American Literature, Black Religion and African American Music.
From 1983-84, Daryl Dance, Ph.D., associate professor in the English department, served as interim coordinator. She organized the university's Black History Month celebration, the Black Awareness quiz and the Black History in the Making Awards. These initiatives increased the popularity of the department and student demand for new and challenging courses.
Other interim coordinators laid groundwork for the current Department of African American Studies. Their commitment to African American studies outside of their own department underscores their dedication and the value that they gave to making the program a success.
From 1984-85, Ann Creighton-Zollar, Ph.D., assistant professor in the anthropology department, served as interim coordinator.
From 1985-86, Richard Priebe, Ph.D., associate professor in the English department, served as interim coordinator.
W. Avon Drake, Ph.D., assistant professor in political science, became coordinator of the program in 1986.
Program Expansion
The program expanded its international and media profile in the 1980s as well. In November of 1981, two VCU seniors spent three weeks in Jamaica. They participated in a three-week program at the Institute of Jamaican Life and Culture. The Eastern Virginia International Studies Consortium awarded these scholarships. As part of the partnership with the Institute of Jamaican Life and Culture, four West Indian scholars came to VCU on an exchange. These accomplishments were featured in the Richmond Times-Dispatch and student newspapers.
In 1982, the program partnered with the comparative literature department to host the Caribbean Writers' Conference.
African American studies became an increasingly popular program. A 1983 student survey reported that all Black and white students polled agreed that the program was intended for all ethnicities and racial groups. All students polled agreed that the program should not be eliminated and said it was vital to have such a program at an urban institution. Many students said it was valuable in helping all students learn about their identities.
In 1984, the minor in African American studies had 18 credits. Minors were required to take one course in each of the following areas:
Africa
Blacks in America
African American Artists
Also in 1984, the program defined its goals as threefold: first, it aimed to promote excellence in teaching, research and service among African American studies faculty. The program accomplished this as well as its second goal — to integrate materials on African American heritage into non African American studies listed courses. Furthermore, students, faculty and administrators associated with the program fostered the intellectual development of Black students.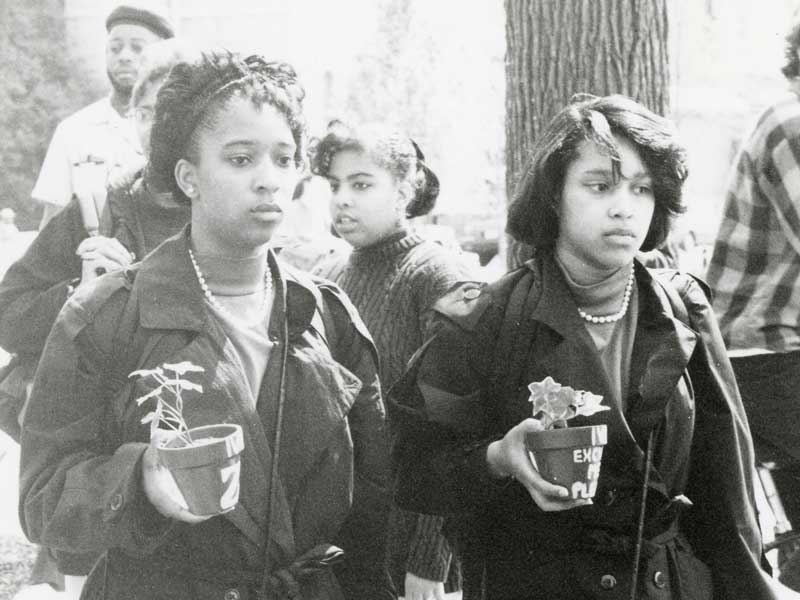 At this time, the program was an informational and resource center for the university and the larger community. It provided information, consultation and expertise about matters related to African American life and history.
Later, in 1988, the African American Studies Club began as a student initiative. Its objective was to encourage the study of Black life and culture. The club hoped to encourage students to minor in African American studies. For this brief period, it served as the student voice in the decision-making process regarding tenure, promotion, curriculum development, speakers and other matters relating to the program.
The club was instrumental in creating student demand for a major in African American studies. It also sponsored seminars, cultural events and other activities. There was a renewed interest in the club in 1994, but it did not continue into the next decade.
In the 1970s, the idea of a Master of Arts in African American studies was first proposed to VCU. This idea was revived in the 1980s when students suggested a Master of Arts in African American culture.
Although this program was not instituted, it aimed to develop advanced research skills, attract scholars who could teach, and serve in the university and the wider community. Students also hoped it would foster a positive and constructive atmosphere for scholarly work and for work associated with Americans of African descent.
The program evolved substantially in the 1980s. There were 12 courses offered in the program and two new courses added:
Economic Development
Seminar on Marcus Garvey