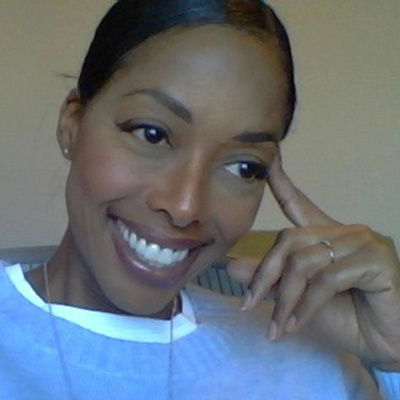 2020s
Today the Department of African American Studies at VCU is a vehicle for change in Richmond and in the world. It has established continuity of purpose to train scholars to meet the challenges of the social and political climate. The faculty presents knowledge in an accurate, critical and engaging form.
By teaching the experiences of Black people throughout the world, the department educates, organizes and empowers students. Majors and minors have a greater involvement in their educational process by shaping their unique career track.
Today, African American studies majors are competitive in the fields of communications, politics, education, languages and medical professions.
Mignonne Guy, Ph.D., was appointed department chair in 2021.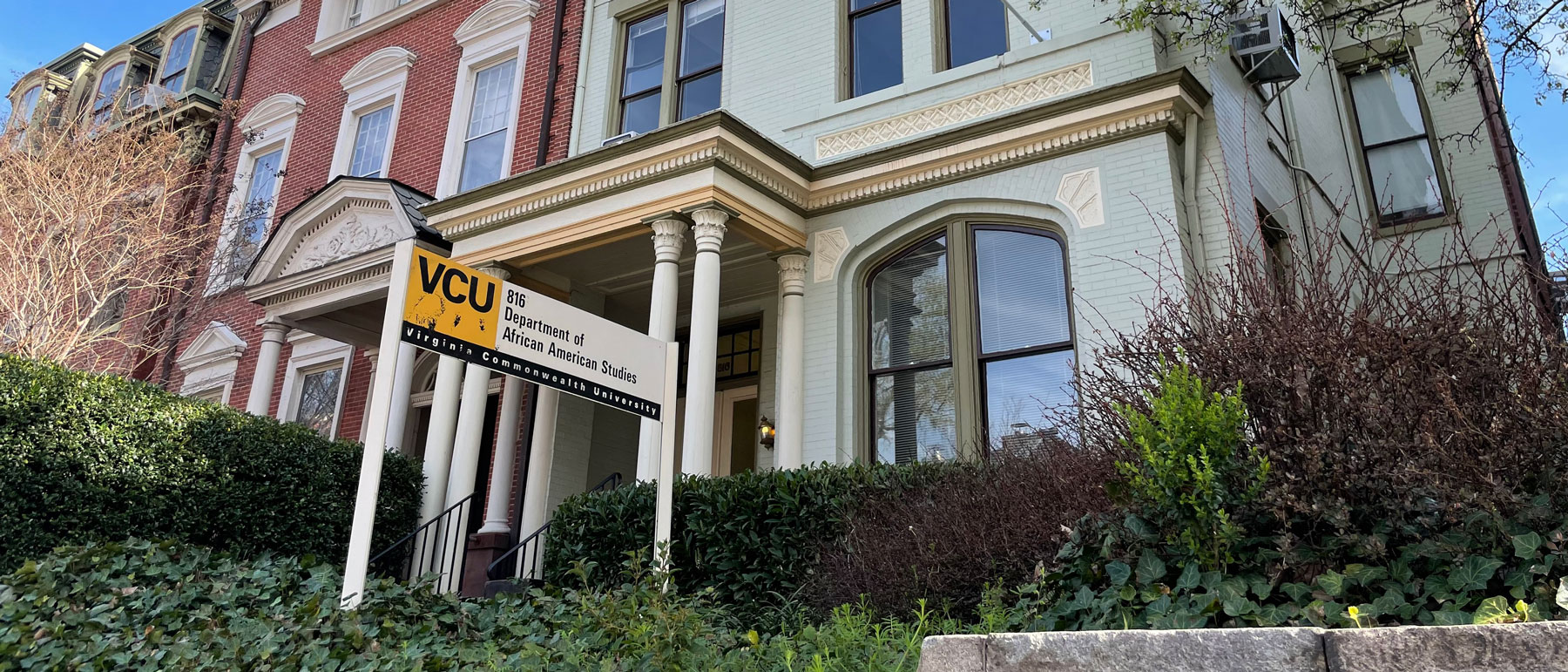 Gabriel's House is unveiled
In January 2020, the Department of African American Studies initiated the process to rename its building, formerly Harrison House.
Under the leadership of Dr. Mignonne C. Guy and informed by Dr. Adam Ewing, an expert in black history, the Department of African American Studies set out to find a new name in consultation with students and community and faculty partners in June 2021.
In March 2022, the Virginia Commonwealth University Board of Visitors voted Monday to rename the Department of African American Studies' building at 816 W. Franklin St. to be Gabriel's House, in honor of Gabriel, an enslaved Richmond man who organized a rebellion in 1800 intended to end slavery in Virginia.
"Our department has always been cognizant of the historical importance of self-naming for Black people in this country and in this spirit of self-definition and self-determination — we began a process to select a name that reflected the spirit of the department and the pedagogical mission of our discipline," according to a document the department submitted to the VCU Board of Visitors in support of the new name.
The name Gabriel's House was chosen in honor of Gabriel's work to organize enslaved people across 11 Virginia counties that sought to emancipate enslaved people in Virginia and beyond. Gabriel's plans were thwarted at the last moment, however, and he and 25 other enslaved men were hanged. In 2007, then-Gov. Tim Kaine pardoned Gabriel. Gabriel is also honored in Richmond today with his name engraved on the Emancipation and Freedom Monument, erected last year on Brown's Island.
"We honor Gabriel for his courage in pursuing the unfinished work of Black liberation, and as a true hero of Virginia," the department wrote. "We also honor Gabriel's less-acknowledged role as an educator. One of a small group of enslaved Virginians who was able to acquire literacy, Gabriel used this ability to spread news of the revolutionary Atlantic world — particularly the activities in Saint-Domingue — to his Black Virginian compatriots. Gabriel was an early advocate of the view that the revolutionary promise of the United States is meaningless if it does not extend its vision to Black Americans. In the same manner that the Haitian Revolution greatly expanded the meaning of freedom expressed in the French Declaration of the Rights of Man, Gabriel sought to expand the meaning of liberty beyond the Eurocentric blinders of the Declaration of Independence. It is both notable and appropriate that, in the 21st century, Thomas Jefferson's legacy has been given a reevaluation at the same time that regard for Gabriel and others has grown."
The department established Gabriel's House as a center of intellectual activity and student life at VCU.
Committee on Racial Equity and Committee (CORE) on Committee on Racial Equity Student Advisory Group CORE SAG
In 2019, Dr. Mignonne C. Guy launched an effort not only to create a course that would educate the small number of students enrolled in the class, but to create a general education requirement to ensure that all VCU students acquire racial literacy. She founded the Committee on Racial Equity (CORE) and the Committee on Racial Equity Student Advisory Group (CORE SAG) and co-led over 30 faculty, undergraduate and graduate students from numerous disciplines, and community volunteers to advocate for and co-create a course on race and racism. Dr. Guy mentored over 14-18 students who formed the Committee on Racial Equity Student Advisory Group (CORE-SAG) that co-created the course and curricular content and engaged in their own university-wide advocacy in support of the course. CORE and CORE SAG developed rich, interactive modules that bring the course material to life and allow it to be taught across the university.
One of the early barriers to approving this requirement was presented by university administration who suggested a lack of faculty at VCU with content expertise for this initiative. As a result, CORE Co-Chair Dr. Amy Rector (anthropology) and Dr. Guy secured a $30,000 from Virginia's Academic Library Consortium to conduct in-depth interviews with leading scholars on race and racism from across the country to develop materials and an open source textbook accessible to any educator that wishes to develop a similar course/curriculum, particularly, for those in states that have banned educational materials about race and racism.
As part of this initiative, Dr. Guy established a new center, the Center for Social Inquiry and Justice Studies, which in addition to housing the race and racism course and two newly hired CORE faculty, promised to develop into a hub for innovative, transdisciplinary research addressing unmet needs across the multiple social determinants of health in the local Richmond community.
After numerous challenges, barriers, and delays, the efforts of CORE bore fruit in December 2021, when the racial literacy requirement was approved by the University Undergraduate Curriculum Committee; beginning in the Fall of 2023, all VCU undergraduate students would be required to take a three-credit course that meets the racial literacy requirement that is now one of three pillars in the Foundations of Learning (basic literacy, quantitative literacy, racial literacy), VCU's general education curriculum.
In Spring 2022, CORE piloted the first and only course that has been approved for the requirement. During this same period, to empirically test the assertions being made by various national political figures that curriculum of this nature is damaging to some student groups, Drs. Nao Hagiwara (psychology) and Guy secured a $100,000 grant from the VCU Office for the Vice President for Research and Innovation, to examine changes in knowledge, attitudes and beliefs about race and racism in the U.S., racialized identity (to include whiteness), willingness to engage in antiracist advocacy and activism, and among several other measures, civic engagement.
Born in the department of AFAM, the work of CORE catapulted VCU to become the first university in the country to develop a racial literacy requirement using this model. CORE consulted with the VCU campus in Doha, Qatar, the VCU school of medicine, and several universities from around the country to assist in developing a similar initiative.
In October 2021, the members of CORE SAG were recognized by the VCU College of Humanities and Sciences and received the Collaborative Work in Inclusion, Diversity and Equity Award.
As a result of her leadership on this hard-won accomplishment, Dr. Mignonne C. Guy was awarded the 2022 VCU Presidential Faculty Award for Community Multicultural Enrichment.