Q & A with Shawn Williams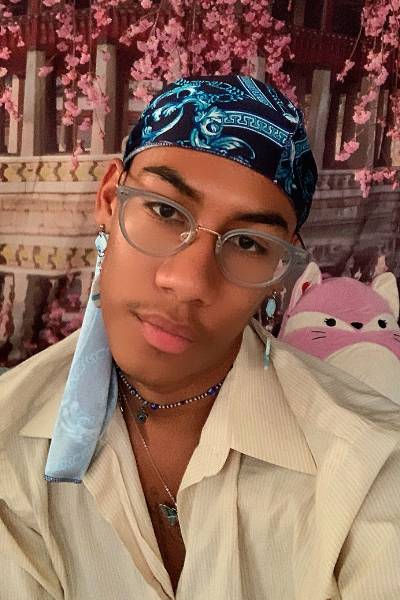 Africana studies is a major that allows me to be my purest form. It allows me to be unapologetic in academia and to forge my narrative in my studies.
Shawn Williams is a senior in the departments of African American Studies & English at Virginia Commonwealth University. Shawn identifies themselves as an abolitionist scholar and creative writer. Utilizing their experiences as a queer Afro-Latine and Vietnamese scholar, Shawn writes and creates narratives that challenge and critique our thoughts around race, gender, sexuality, and politics. Shawn is an active member of the Richmond, Virginia community; hosting donation drives, mutual aid fundraisers, and Black student wellness events. Through their coalition building in and outside the university, they seek to follow in other Africana students' footsteps in their will and self-determination towards collective liberation.
Why did you decide to major in African American Studies?
I wanted to learn more. I aspired to uncover new knowledge I didn't know about myself, my ancestors, and my culture. Africana studies is a major that allows me to be my purest form. It allows me to be unapologetic in academia and to forge my narrative in my studies. I can take inspiration and guidance from those who came before me. The discipline was built on student activism and thus this major helps me build toward a healthier, inclusive, and bright future full of hope and potential for all types of people.
What is the most important information that you have learned in your major so far? And why?
Learning about Black queer feminist theory and its relation to how we navigate our lives in the world was truly eye-opening and inspiring. As a Black queer femme myself, I learned how this intersection of identities allows people to focus on the roots of the inequalities within different systems and institutions so that no one is left behind. Some classes that helped me come to this realization include "Theories and Foundations of Africana Studies" and "Black Female Voice in TV."
What are your plans for your career after graduation?
I plan on applying to jobs and opportunities within the education field so that I may build on my passion for facilitating discussions on reading and writing. I will specifically focus on crafting skills to help other students of African descent with their understanding of learning from different texts as well as applying writing pedagogy specific to Black students and other students of color.
Why should students consider African American studies as a major?
The sense of community and advocacy to think critically about our society and lived experiences should make students consider African American Studies. Not only have I learned so much, but I am also still discovering things I never knew, the quest for knowledge will always be fed as well as curating the skills to solve problems in our society. We discuss and analyze how we in the African diaspora live and navigate the world around us. We learn from literary greats and scholars such as W.E.B. Du Bois, Audre Lorde, James Baldwin, Toni Morrison, and Patricia Hill Collins while forming our own critical analysis to help change the culture. African American Studies is a major that learns from the past to help strengthen our future.
Anything else we should know about your experiences as a student of African American Studies?
The work is worth it. I've been not only acknowledged but appreciated in all discussions and classes I've been involved in. Everyone has a place in Africana studies. We take pride in learning from Black women, Black queer folk, and Black people outside the United States. Our goals are for the benefit of all Black people. Who wouldn't want to get behind that?