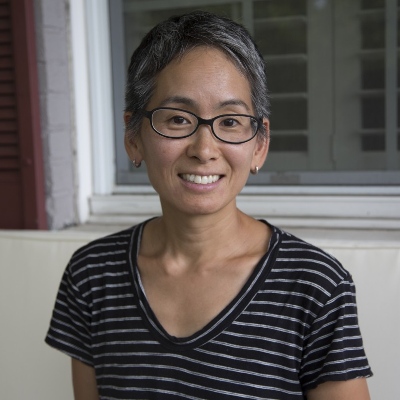 Christine Cynn, Ph.D.
Associate Professor
Gender, Sexuality and Women's Studies
Commitment to African American Studies
Cynn has been actively engaged with Africana/African/African American Studies for decades, including as Associate Director of Africana Studies at Barnard College. Her first book manuscript centers on HIV prevention efforts in Côte d'Ivoire in Francophone West Africa. More specifically, she critiques how HIV prevention campaigns dovetailed with neoliberal structural adjustment policies and with attempts to secure the waning authority of the single-party state. Prior to this project, Cynn was the co-producer of an award-winning documentary of a human rights trial in Raboteau, Haiti, and producer and director of a bilingual HIV prevention video for Haitian and Haitian American communities in New York City. Her current research focuses on HIV, memory, and memorialization. It incorporates research on literature, visual art, and ephemera, including from the US South, Uganda, and South Africa. Cynn has been affiliated with African American Studies at VCU since she arrived.
Links
Faculty page, Department of Gender, Sexuality and Women's Studies