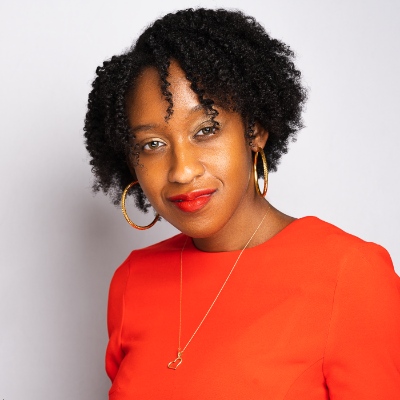 Aloni Hill, Ph.D.
Assistant Professor
Richard T. Robertson School of Media and Culture
(804) 631-3838
T. Edward Temple Building, 901 W. Main St., room 1124
Education
Ph.D., Regent University
M.A. Norfolk State University
B.S. Norfolk State University
Research Interests
Celebrity-Fan Relationships and Involvement
Signification
Health Communication
Affiliations
National Association of Black Journalists
National Communication Association
Awards
International Aberje Award, International Public Relations Research Conference, 2020
International Public Relations Research Conference 2021 International ABERJE Award
International Public Relations Research Conference 2021 Top Paper Award
VCU 2021 Black History in the Making Award Recipient
Commitment to African American Studies
As an African American woman, Hill has always been intrigued by the rich culture and history of my people. She was very fortunate to cultivate this interest while pursuing undergraduate and graduate studies at Norfolk State University. Through this experience, she learned how to critically assess scholarship and lived experiences through the lens of race. She tries to also instill this in my students, which is why she loves that Virginia Commonwealth University advocates for diversity. This statement briefly highlights my educational background, experience as a higher education educator, and interests in research topics that evaluate African-American culture.
After Hill completed her studies at Norfolk State University, she decided to pursue a doctorate in communication at Regent University. During this time, she studied all forms of communication, but ultimately developed a research interest in media and celebrity-fan relationships, especially minority celebrities such as Whitney Houston, Steve Harvey, and Kobe Bryant. Through such research, she seeks to gain an understanding of how ethnicity may impact media personae's influential power on fans. In 2017, Hill attempted to expand on one of her former professor's celebrity death research by doing a fantasy theme analysis of YouTube comments left by Whitney Houston fans under several of her music videos after her death. She found that while many of the fans commented on her page to express grief, some mentioned that they were introduced to Christianity through Houston's music, and some even adopted her faith as their own. This paper was presented at the 2017 National Communication Association conference in Dallas. Hill's dissertation also focuses on celebrity-fan relationships, but uniquely integrates signification literature into the analysis as well to analyze Steve Harvey. More specifically, it evaluates how Harvey is able to appeal to diverse audiences in the post-literate era while using the African-American vernacular to signify his blackness in lieu of using Standard English. The results showed that media exposure to Harvey through radio, television, social media and books indirectly influenced positive attitudes toward Harvey's use of signification, or the African-American vernacular, when audiences became involved with the comedian, despite their ethnic backgrounds.
Since 2018, Hill has worked as a professor at the VCU Robertson School of Media and Culture. Prior to this, she worked as an Assistant Professor of Mass Communications at Virginia Union University. She is eternally grateful for the knowledge and experiences that she gained from working at an HBCU. One of Hill's most fond memories here was when she taught a course on Civil Rights and the Mass Media. This course explored the role of the media during the Civil Rights Movement up until the present day in light police brutality incidents and other unwarranted murders of innocent African Americans. This was a learning community course in which students were also required to simultaneously take a course entitled The Civil Rights Movement in Literature and Pop Culture. Also while at VUU, she started a student chapter of the National Association of Black Journalists, which is the largest organization for journalists of color. Last year, we were able to successfully charter a student chapter at VCU as well. This is the only student organization for minority journalists on campus. Through this organization, chapter members are able to assist the Robertson School with it's diversity initiatives by hosting events and activities that focus on how to successfully navigate through the media industry as an African American.
In essence, Hill's research interests include celebrity-fan relationships, signification and how social constructs impact minority communities, specifically African-Americans. The African American Studies Department's philosophy "to solve real world problems confronting black people" fits well with my research agenda, and she looks forward to producing more research throughout my tenure at VCU. It is Hill's hope to one day become a leading scholar in her field.