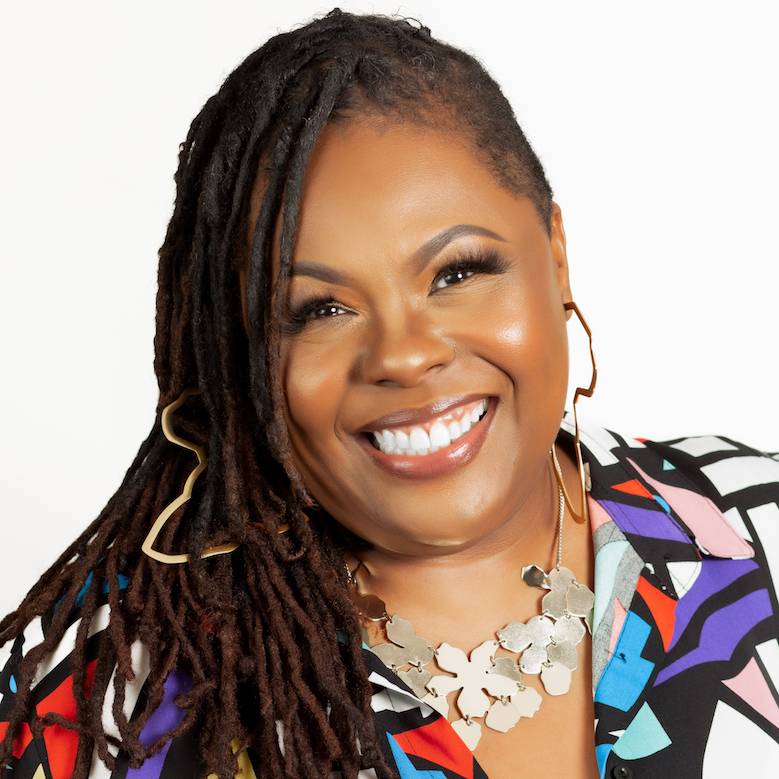 Dawn G. Johnson, Ph.D
Assistant Professor, Department of Gender, Sexuality, and Women's Studies
Affiliate Faculty, Department of African American Studies
Crenshaw House, 919 Franklin Street
Education
Ph.D., Media, Art and Text, Virginia Commonwealth University, 2021
J.D., Law, University of Richmond School of Law, 1998; B.A., English, University of Virginia, 1993
Research Interests
Black Feminist Thought / Black Feminism
Intersectionality / Intersectional Feminism
Digital Media Studies
Critical Race Feminism
Social Media Studies
Platform Studies
Social Justice Matters
Publications and Lectures
Book Chapters
"#BlackDigiFeminism: Black Feminists Engaging in Revolutionary Activism and Social Justice Work Online" – Accepted for inclusion in the Gender Justice: Women's Rights and Equity book, Harvard University, August 2022
Conference Papers
"Performance of Patriarchy and Misogynoir: A Case Study of Leslie Jones and Gabby Douglas" –
University of North Carolina – Greensboro, Interdisciplinary Conference 2017
"Black Feminism in Social Media; Redefining Black Womanhood" – Accepted for inclusion in the National Women's Studies Association (NWSA) 2019 conference program, Protest, Justice, and Transnational Organizing 2019
"Black Feminism in Digital Spaces and Social Media; Making Room for Black Women and Black Queer Persons," Virginia Commonwealth University (VCU) March 2022, conference program, BLACK. QUEER. LOVE March 2022
"New Black Feminism: Redefining Black Womanhood -- Resisting Injustice in Social Media" – Accepted for inclusion in the MELUS-sponsored panel at the Modern Language Association (MLA) Conference , January 2023
Lectures
Debunking the "Angry Black Woman"
VCU, OMSA, Misperceptions of Black Women Lunch and Learn Series 2021
Women & Politics: Black Women Leading the Culture Discussion
WRIR 97.3 FM Richmond Independent Radio, WRIR, Women & Politics 2022
Affiliations
Courses
Introduction to Gender, Sexuality, and Women's Studies, GSWS 201
Black Feminism and the Internet, GSWS 391 and AFAM 491
Feminist Theory, GSWS 301
Gender and Cultural Production, GSWS 624
Awards
Black History in the Making Award Recipient, Virginia Commonwealth University, 2021
Virginia Law Foundation Summer Fellowship Recipient, University of Richmond, 1997
Commitment to African American Studies
Having experienced growing up in a small, predominately white town, attending a predominately white undergraduate institution, attending a predominately white male law school, working primarily in the white male dominated corporate realm, and beginning her doctorate career in a white male centric program, Johnson is well versed in the area of diversity, equity and inclusion and lack thereof. As a Black woman who has worked in both academia and the corporate arena, she has experienced how the environment can be unfair and inequitable based on the intersecting oppressions of race and gender. She is unwaveringly committed to making a difference and helping to build an academic community that allows Black students and all people of differing backgrounds, ethnicities, cultures, and identities to grow, succeed, and thrive.
Johnson's dissertation, "Black Feminist Thought, Interrupted - Dissecting the Voice of Black Feminists in the Blogosphere and their Engagement with Platform Affordances," examines how black feminists actively formed spaces outside of traditional media by developing black feminist blogs designed to empower the black feminist community and further the advancement of Black Feminist Thought and liberatory theory. This research scrutinizes whether the blogosphere has lived up to its promise of allowing black feminist engagement and dissemination of information, or whether the online arena (platform) represents a microcosm of societal dominant power structures in furtherance of oppression and the marginalization of Black women.
Along with her feminist focus, Johnson's teaching is informed by black feminist intellectuals such as Patricia Hill Collins, bell hooks, Audre Lorde, and the Combahee River Collective. Her work is aligned with Black Feminist Thought and Black Feminism and the ways in which Black women contemplate and resist patriarchy and provide a mechanism for understanding and sharing the lived experiences of Black women and other marginalized people.
She has had to the opportunity to teach amazing undergrads as a Graduate Teaching Assistant, an Adjunct Professor, and, as of Fall 2021, a full time Assistant Professor with the GSWS Department.
She has been teaching each semester since 2017 (teaching more than 16 courses) with 35 – 50 students in each class. Additionally, she successfully submitted a Request for Proposal to VCU to develop courses in their Division of Inclusive Excellence, and was awarded the contract to develop and teach the following three pop up courses: The Sounds of Discord: The Noises, Hums, and Echoes of Protest Music; Hidden Voices: The Women of Black Lives Matter; and #Hashtag Activism: The Intersection Between the Internet and Social Action.
Overall, Johnson has developed a classroom that challenges traditional notions of power, authority, and knowledge. She has worked diligently to inspire an environment that calls into question systems of oppression and provide a catalyst for reflection and analysis. She is devoted to advancing diverse forms of knowledge and understanding through a commitment to intersectionality and interdisciplinary collaboration. Her commitment to African American diasporic studies remains constant especially as we tackle today's issues concerning critical race theory, political ideology and issues of identity in the Black community.