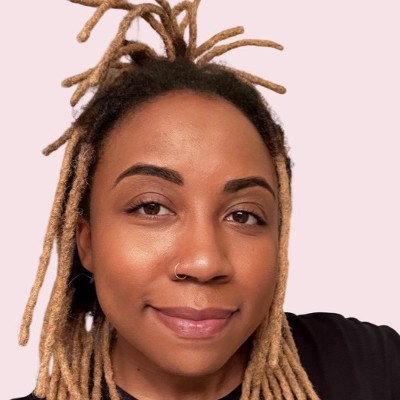 Kiara Lee-Heart, Ph.D.
Assistant Professor
Department of Focused Inquiry
Education
Ph.D., Education, Virginia Commonwealth University, 2019
M.Ed, Social Foundations, University of Virginia, 2014
B.A., Sociology, University of Richmond, 2012
Research Interests
Sociology of education
Writing and writer identity
Black student college experience
Colorism and self-esteem
Select Publications
Lee, K. (2020, 1 September). Pandemic Pedagogy: A Call to Educators to Bring their Classrooms to Reality. Learning for Justice (formerly known as Teaching Tolerance)
Lee, K. (2019, 1 October). A Crooked Seat at the Table: Black and Alone in an Honors Class. Learning for Justice (formerly known as Teaching Tolerance)
Lee, K. (2019, 26 August). For colored girls whose high test scores are never enough. Richmond Times-Dispatch
Lee, K. (2019). Black in the writing center: Race, representation and the post-racial Lie. Book chapter published in Essid, J. and McTague, B. (Eds.). (2019). Writing Centers At the Center of Change. Routledge.
Lee, K. (2018, September). Why Keisha Can't Write: The Marginalization of Black Student
Writing. Learning for Justice (formerly known as Teaching Tolerance)
Courses
UNIV 111: Focused Inquiry I
UNIV 112: Focused Inquiry II
UNIV 217: Finding Your Voice in Contemporary Society
Awards
Green Eye Shade Award Winner, Online Commentary; 2020
Style Weekly Top 40 Under 40; Richmond, VA; 2016
Commitment to African American Studies
Both her commitment to and experience in African-American studies are rooted in a combination of lived experience, formal and informal education, a genuine investment in social justice and a critical lens with which she views the world. As a Black child, Lee-Heart grew up in a family that instilled Black pride and Black joy in me. This same family also passed down its own oral history and ways of knowing to confront and navigate the microaggressions and the systematic oppression that she too faced in her life journey. She has been afforded the opportunity to pair it all with formal education, learning about racial theory, history and more as a student; and engaging with scholars as an educator at VCU, teaching different forms of writing while exposing students to the study of Blackness and its intersections. Informally, she has led workshops on colorism, spoken to Black girls and women about self-esteem, led discussion series about topics pertinent to the Black community and so much more. With her social justice slant, invested interests in the Black student experience, colorism, parental incarceration, Black lives and the pandemic and more have organically evolved throughout the years; these interests have steered the direction of her work. Lee-Heart's work includes but isn't limited to her two children's books exploring the effects colorism and parental incarceration on the Black community; her work at VCU exploring Black student and faculty experiences; her scholarship, as she has recent publications exploring Black writer identity, colorism, racialized educational testing inequities, the educational initiatives of the Black Panther Party and more. Through all of her work, she upholds her critical lens, borrowing from critical race theory, Black feminist critique, culturally relative pedagogy and other theories and concepts. As a writer at heart, the words of many Black writers, especially James Baldwin and Alice Walker, have influenced me tremendously. As a scholar, my advisor from UVA, a Black educational history scholar named Derrick Alridge, Ph.D., inspired her to pursue a doctorate, despite the apprehension and imposter syndrome she once fought. In brief, Lee-Heart's commitment to and experience in African American studies comes full-circle, is intentional yet innate and ever-evolving.