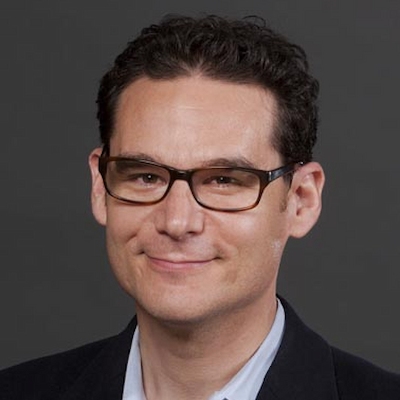 Gabriel A. Reich, Ph.D.
Professor
(804) 827-2647
Oliver Hall, 1015 W. Main St., room 3069
Education
Ph.D. Education, New York University, 2007
B.A. History, University of Wisconsin, 1995
Research Interests
Historical consciousness
Historical/collective memory
Historical thinking
Curriculum
Select Publications
Reich, G. A. (2022). Between the general and the particular: Theoretical tensions in historical consciousness and racial literacy for the classroom. In King, L. (Ed.) Racial Literacy in Social Studies Education. Teachers College Press. New York, NY.
Reich, G. A. (2020). "Monumental refraction: Monuments, identity, and historical consciousness." Historical Encounters Journal, (7) 1, 1-23.
Reich, G. A., Corning, A. (2017). Anatomy of a myth: The collective memory of African American Confederate Soldiers. Historical Encounters Journal, 4(2), 11-29.
McDonald, J. P., Bruce Christman, J., Corcoran, T. B., Fruchter, N., McLaughlin, M. W., Pradl, G., Reich, G. A., Smylie, M., Talbert, J. (2014). American school reform: What works, what doesn't, and why. University of Chicago Press: Chicago.
Reich, G. A. (2009). Testing historical knowledge: Standards, multiple-choice questions and student reasoning. Theory and Research in Social Education, 37(3), 325-360.
Courses
TEDU 547: History/Social Studies Teaching Methods
TEDU 681: Investigations and Trends in Teaching: Social Studies
TEDU 627: Exploring Historical Consciousness
TEDU 731: Instructional Theories and Strategies
TEDU 617: Instructional Models
Awards
School of Education Distinguished Teaching Award (2020)
School of Education Outstanding Mentor Award (2015)
Commitment to African American Studies
Reich's primary research interest is in the areas of collective memory, historical consciousness and the implications of both for K-12 teaching and learning of history. Collective memories are those representations of the past that social groups share and that institutions, such as schools promote. Historical consciousness focuses on the ways in which those memories inform how people perceive the present and how that perception helps inform decisions particularly in regards to political and social questions.
African American history, sociology and thought has been of interest to Reich across his lifespan. He spent his childhood growing up in a mixed-race and economically diverse neighborhood. It was then that he began to see how differently people can perceive the same set of events and phenomena. That interest deepened through college and in his teaching experience at a high school in the South Bronx, and continued throughout his scholarly career.
As a researcher, Reich became very interested in the ways in which the current generation makes sense of the U.S. Civil War and the public presentations of that war in curricula and public art. As such, he has engaged in a number of studies that draw on the rich legacy of African American scholarship in the fields of history and education (e.g. Anthony Brown, LaGarrett King, W.E.B. Du Bois, Lani Guinier, Gloria Ladson Billings, etc.). He is not, himself an African American studies scholar, but he engages in questions raised and frameworks proposed by scholars in that field in empirical research projects. He has published a number of articles and book chapters that draw heavily on research in African American studies, such as articles about the myth that African American men fought for the Confederate States of America, the historical consciousness of a group of African American youth regarding Confederate monuments and the intellectual challenges of racial literacy. In that work, he put the work of scholars from African American studies in dialogue with scholars from other fields and with other theoretical foci. When synthesizing work by scholars within African American studies and work by scholars in psychology, sociology and education there are both points of confluence and tension creating a dialogue that is richly generative. Reich plans to continue this work into the future.