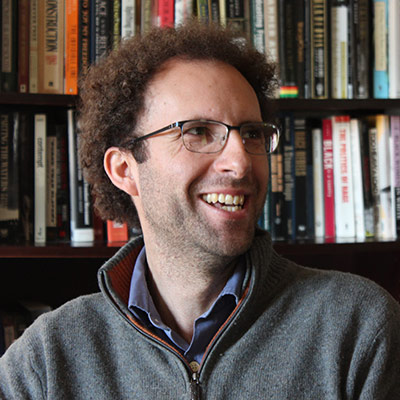 Adam Ewing, Ph.D.
Associate Professor
Director of Undergraduate Studies
Education
Ph.D. History, Harvard University, 2011
Research Interests
Ewing's work focuses on the historical dynamics of power and identity in the African diaspora. His first book, The Age of Garvey, examines the anti-colonial politics of Garveyism in the United States, the Caribbean, and Africa. The book is the recipient of the 2015 Stuart L. Bernath Book Prize, awarded by the Society for Historians of American Foreign Relations. Ewing is currently working on three book projects: his second monograph, a global history of Pan-Africanism; "Global Garveyism," an edited collection of essays charting the global reach and importance of Garveyism (with Ronald J. Stephens); and Dread History, a collection of essays by Robert A. Hill, the legendary scholar of the Pan-African tradition.
Select Publications
"The Age of Garvey: How a Jamaican Activist Created a Mass Movement and Changed Global Black Politics." Princeton, NJ: Princeton University Press, 2014.
"Lying Up a Nation: Zora Neale Hurston and the Local Uses of Diaspora." Callaloo 37, no. 1 (2014): 130-147.
"Caribbean Labour Politics in the Age of Garvey, 1918-1938." Race & Class, 55, no. 1 (2013): 23-45.
"Garvey or Garveyism?: Colin Grant's Negro With a Hat (2008) and the Search for a New Synthesis in UNIA Scholarship."Transition 105 (2011): 130-145.
Courses
Introduction to Africana Studies
Africana Social and Political Thought
African Diaspora Experiences
Ferguson, USA: Race and Criminal Justice in Historical Perspective
Emancipations in the African Diaspora